Post with 15 notes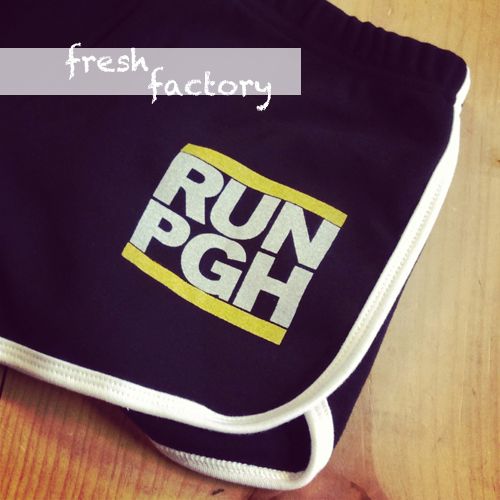 The Pittsburgh Marathon is fast approaching and I am honored to be one of several Pittsburgh bloggers who will be covering the event this Sunday as a sort of correspondant. 
I will be setting up camp in the South Side because it's my old stomping ground and I feel like there is no better neighborhood for a marathon spectator. I'll be stopping by my favorite joints including Piper's Pub, Commonwealth Press, Highway Robbery and Jupe, live tweeting, posting some Vines, Instagramming… the usual. If you spot me and my bright blue t-shirt, you better stop by and say hi so that we can IG and Vine together. 
One final pre-Marathon thing… Dig those shorts up above? ME TOO. Fresh Factory will be set up at the Marathon Expo on May 3 and 4 in Booth 527 where you can pick up your own pair! The shorts plus t-shirts and other classic Fresh Factory gear will be available for $25 per piece or 3 for $60. Ruuuuuun PGH!