Post with 2 notes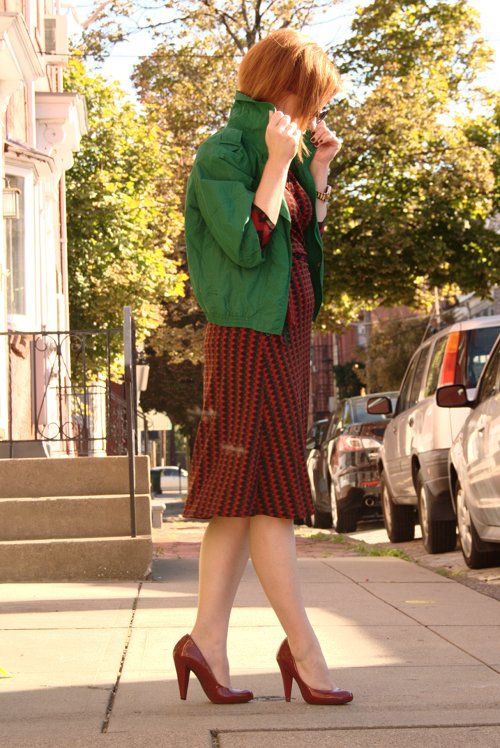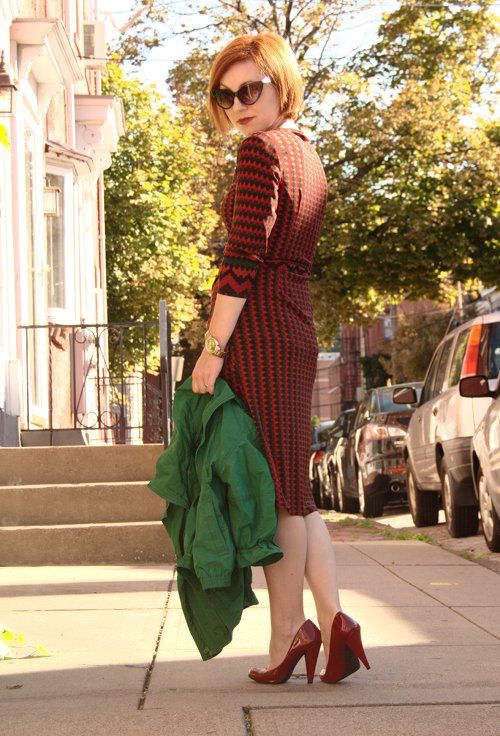 Let's harken back to the sunny days of yore. You know, last week. Here I am, looking like a holiday ornament.
I love fall for a number of reasons. But I particularly love pulling out my favorite fall nail and lip colors. I went to the Clinique counter and said, "I'm looking for a really dark lipstick. Whatdya got?" This is the one they came up with: Long last lipstick in black violet.
It's my all-time favorite. Some day very soon, it'll probably age me too much to wear it. So I'm going to give it as much face time as possible.
What are your go-to fall lip or nail colors? Do you go dark and plumby or do you carry over your light and fresh selections?
Hey, don't forget to VOTE! And stay tuned for a new post at 10 am. I have a fun announcement!
Dress: Thrifted, Jacket: Jupe Boutiqe (really old), Shoes: Macy's